BUBBLE ENVELOPES- AIR PROTECT
Bubble envelopes-Air Protect are high quality envelopes made from strong, white paper and high rate of bubble wrap. Their surface is smooth and pleasant in touch. Envelopes are built with bubble wall construction inside for extra protection during transport and it make easy to stow the delivery in it as well as to take it out.
There are heat seals at the bottom and both edges of the envelops. The top has really convenient self-seal closure with wide paper release liner to make the preparation of your delivery as fast and easy as possible.
We produce envelopes in 12 standard formats,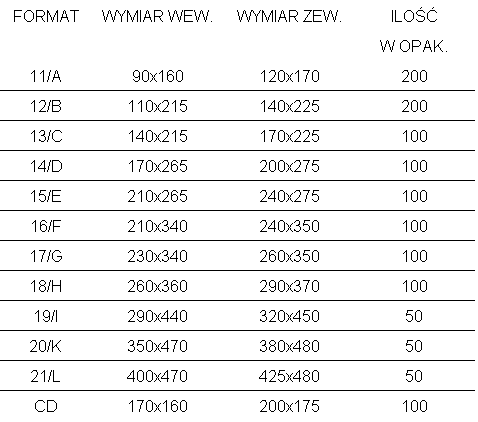 As a manufacturer we are able to produce any other size of envelopes according to our Clients' demands:
- other size could be made to order
- any overprint could be set on your envelopes.
We invite Retail Clients to our shop.
If you are interested in cooperation, distribution or bulk purchase please contact with us. We will answer all your questions.